Read on [est_time]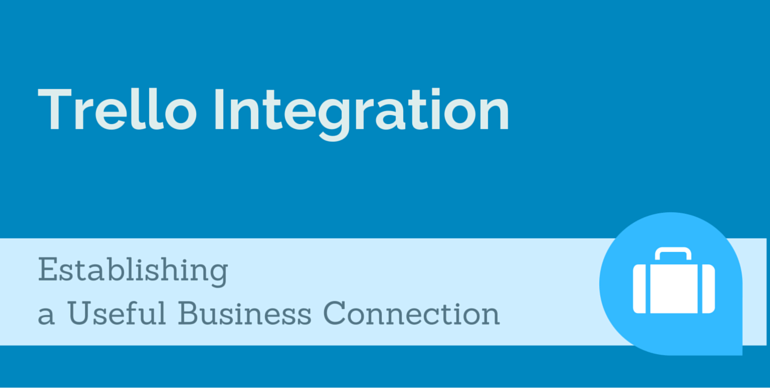 Every business involves interactions and connection establishment on all levels. And the success of a venture depends greatly not only on finding right tools, means, and resources, but also on the ability to handle them efficiently and make them all work in unity.
Metaphorically speaking, business is an engine. Having a bunch of necessary details alone doesn't have any real value. But piece them together, and you will get a powerful mechanism.
Task and project management software serves as a unifying tool for business, as it allows to gather all tasks for the whole team in one pIace, and operate them from one interface. There you can assign tasks, attach files to each of them, set time limits, and track issues. No more innumerable spreadsheets via email and writing tasks on stickers. Moreover, if the task management platform is integrated with all other applications you use for work, it is a hit.
Potential of Integration with Task Management Platforms
If we go further, there is a next level to establish connections. If your business involves data exchange or close interplay with partners that use different collaboration software, integration with the partner's task management platform will bridge the gap between your systems and, therefore, facilitate your cooperation.
As to business applications, integration with task management platforms can make them more usable and convenient for a wider segment of existing and potential clients that use different task software. It allows you to expand the functionality of the application.
Integration with task management platforms is a means to provide the smooth data flow between different systems.
Why Integrate with Trello?
To choose the right platforms to integrate with, you need to pay attention to the popularity of the task management system among your clients (for business applications) or partners (if you want to improve the cooperation). The general rate of an application is also worth taking into consideration. If you want to establish connections with well-proven and well-known task management systems, consider Trello integration as the first option. It ranks first in Task Management Category Leaders Q2 2016 by the largest business apps marketplace GetApp thanks to top scores in the 5 factors: user reviews, integrations, mobile app availability, media presence, and security.
The avails from Trello integration are the following:
access to the task data such as projects, issues, users, and comments

easy data retrieval, editing, and synchronization

ability to cover a wider segment of customers, since all Trello users automatically become your potential clients

ability to change Trello task data from other applications connected to your system and vice versa
For better results, consider integration with other major platforms, such as Asana, Jira, Basecamp, and Wrike.
Integration drawbacks
Getting two disparate systems connected and making them communicate is difficult, especially when it comes to integration with many platforms in short terms. It requires a service of a professional integration engineer and will take about a month per connection. As to money, each integration will cost you a few thousands of dollars and even more because further maintenance and upgrades are unavoidable.
Shortcut to Multiple Integrations
If you are considering integration with many services, there is a way to make it at once, avoiding painful integration development processes. API2Task makes it possible to integrate with many leading task management platforms eliminating unnecessary expenses and efforts. All you need is to integrate with API2Task, instead of integrating separately with each platform.  For detailed information schedule a call with our representative, and they will give you answers and describe all use cases.