Read on [est_time]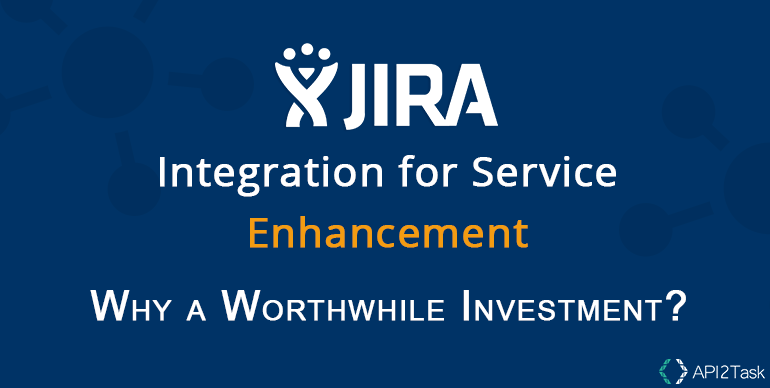 The world is getting busier, schedules are getting more packed, and time and attention are becoming more expensive. In this hectic hurry to live and do more, we like to automate things. What we cannot automate, however, is people. Fortunately, we can organize tasks collaborations with the help of software such as task management systems.  
Task and issue management has become an integral part of virtually every business, not to mention enterprises where the scope of things to do is unbearable to monitor and track for a human mind. As the business scales and starts to involve new employees, departments, and partnerships, a growing number of organizing tools such as roadmapping, instance management, and requirements management solutions comes into use.
Among the types of tools mentioned, there those that businesses prefer more often. One of the primary reasons for this lies in the convenience and functionality that they offer, and the latter depends on the number of platforms that the solution is integrated with. Integration with task management platforms and ability to manage various task and issue data makes a difference too.
Why Integrate with Task Management Software
Task integration is what businesses need and look for. If you have everything to link all the tools they use in personal, interdepartmental, and partnership or client communication and support, you are a top choice.
But before you become one and help businesses make any collaboration and issue updates happen in seconds across all of the platforms, there are some connections to establish. Your management system will operate issues, projects, statuses and other task data, and getting access to this data means having to integrate with the task management platforms that your clients use.
Why Integrate with Jira
The first decision to make after decided to go for expanding your system's functionality through integrations is what platforms to integrate with. It is clear that demand and popularity influence this decision a lot, so Jira integration will come as one of the first options.
With its community of 51k+ clients as your potential customers, Jira as a platform to integrate with can become a sound investment that will pay off soon. Among the benefits that Jira integration brings are the following:
access to various customer task data such as projects, issues, users, and comments

ability to synchronize updates and link them to other systems and platforms

ability to modify Jira task data from other connected through your system applications and vice versa

a ready base for further feature development and functionality enhancement

tens of thousands of users as your potential customers
For better results, you might then want to link your service to a couple of other platforms.
Integrations as They Are
Every new integration you make brings more people, profit, and potential. What integrations also bring are challenges to overcome before everything is ready to benefit from. This is especially acute if you are planning on connecting your service to multiple platforms. To give you an idea, below are a few common integration challenges that you will face too.
Integrations are uniquely complicated. Every platform has a different architecture, which takes time to learn, so having to deal with different challenges every time a new integration module is developed is inevitable.
Good quality integrations require solid tech expertise. Unless you do not care how well the integration will work and how many requests it will use, you will want a clean code integration that works flawlessly.  Such work takes more expertise to do. Add the time you will spend to find a decent developer or web development company to write the integration.
Integration development is long and costly. You will find that one integration takes at least a month to become "officially yours" and costs thousands of dollars. Multiply this by the number of platforms you need to integrate with.
More expenditures after the integration is finished. Integrations need further upgrades and maintenance that, again, take time and resources.
Avoiding the Integration Pains
If done separately, integrations make an ordeal. If done all through one integration, that is times less to go through. Even better it would be if no upkeep would need to be done. API2Task offers it all!
The service provides one API that serves as a single point to interact with many task management platforms, including Jira. Through one integration, you get the whole scope of functionality that the platform's APIs allow and can retrieve, add, delete, and update various task data.
We value your time and privacy, so we took care of data interaction security and never stop working on our API. Find out more about our API and what we do by either browsing the website or scheduling a call with our representative.