Read on [est_time]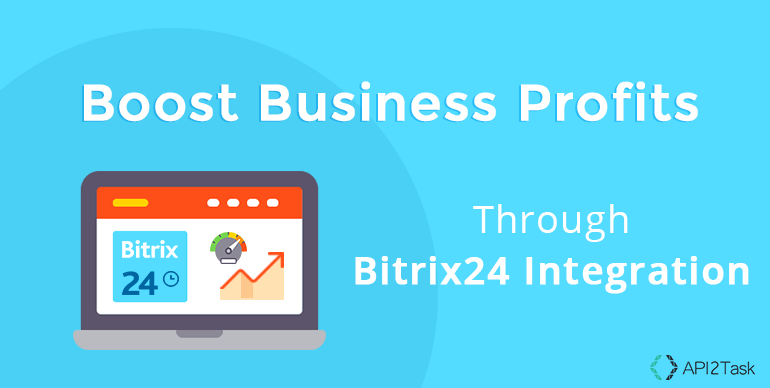 It goes without sayingthat well-organized workflow is a core of effective and profitable work. As a business grows, it starts to involve more and more tasks, accounts, employees, projects, which are getting harder to manage without a special software. And that is when the question of choosing a good usable task management system arises.
There is a wide range of collaborative software and some tools are chosen more often than the others. One feature that greatly affects a management tool's success and popularity is integrability. Continue reading tо find out how integration can enhance your business application or system.
The Benefits of Integration
Integration allows to link different tools, platforms, systems, etc. For different management systems, integration means new capabilities and overarching functionality. It also enables to access the partners' task data, easily export data from one system to another, update and add information from one interface to all synced systems. This all facilitates the collaboration and communication with clients and partners who use different platforms.
The Benefits of Integration with Bitrix24
To ensure good results from integration, it is best to choose a popular and well-proven platforms in the first place. Bitrix24 is certainly one of them. It has 1 mln+ users that automatically become your potential clients when you get integrated with it.
Bitrix24 integration can bring you the following prospects:
access to various customer task data such as projects, issues, users, and comments

ability to sync updates and connect them to other systems and platforms

ability to add, delete, and modify task information from the task management software your clients use

more than 1 mln of users as your potential customers
For better results, consider integration with other major platforms, such as Jira, Asana, Wrike and many others.
Integration Part
Integration means getting different systems connected to each other. It is a long and expensive process because each application has a unique architecture that requires knowledge and time to figure it out. To make them work in unity, you will need good developer service. Plus, each integration needs further upgrades and maintenance that take time and resources.
Thus, it is not reasonable to do integrations separately one by one if you want to integrate with multiple platforms. By integration via a unified task API you can kill many birds with one stone.
Metaphorically speaking, API2Task is a key to multiple doors. It is a service, that allows to integrate with many management systems faster and easier. API2Task can help you bridge the gap between systems, eliminating unnecessary efforts and expenses.
How API2Task works
To put it in a nutshell, API2Task provides a unified API, that allows to integrate with Bitrix24 and many other leading management platforms. It also takes care of further updates and upkeep. Through one integration with API2Task, you get all the benefits that APIs of different platforms provide. Detailed documentation of the project facilitates the integration process for a developer and ensures smooth and flawless interplay of the systems. For more details about this one-to-many API, schedule a call with our expert, and he will provide you with all possible use cases and answer all the questions.